GA-EMS to Develop Advanced Propulsion System for Unmanned Undersea Vehicles
Thursday, December 21, 2017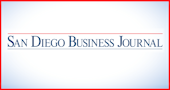 General Atomics Electromagnetic Systems Inc. said on Dec. 20 that it received a contract to develop a motor for unmanned undersea vehicles.
The Office of Naval Research awarded the contract, and financial details were not disclosed.
Under the deal, GA-EMS will design, build and test an advanced, permanent-magnet propulsion motor for vehicles called LDUUVs. The initials stand for large displacement unmanned undersea vehicles. When complete, GA-EMS will then deliver the motor to the Office of Naval Research, aka ONR. Work is expected to take 18 to 20 months.
GA-EMS did early work on the motor with Pennsylvania State University Applied Research Laboratory.
"GA-EMS has taken a leadership role and committed significant internal resources to researching and developing new and unique electric power and energy technologies to support a variety of undersea vehicles and platforms," said Rolf Ziesing, vice president of programs at GA-EMS, in a prepared statement. "After completing a review of our motor's capabilities and the applicability for undersea operations, we are very excited to take the next step to design and deliver a second-generation propulsion motor to ONR for further evaluation and eventual on-vehicle testing."