Sirenas LLC Lands Second Bill & Melinda Gates Foundation Grant
Tuesday, December 19, 2017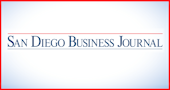 Sirenas, a marine-centric biotech, has now secured $1.68 million from the Bill & Melinda Gates Foundation to discover potential therapies to treat infectious diseases.
San Diego's Sirenas searches for therapeutic leads in marine organisms. The funding will go toward its proprietary software, Atlantis, which leverages machine learning and data-mining to analyze thousands of marine molecules.
Last year Sirenas landed $775,000 from the foundation, with last week's grant announcement bringing the total to $1.68 million.
Sirenas expects Atlantis to continue to discover novel drugs across a wide range of therapeutic areas.