Genoptix to Buy Rosetta Genomics for $10M
Monday, December 18, 2017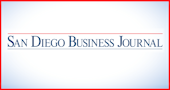 Genoptix, a diagnostics company in Carlsbad, has entered into an agreement to buy Rosetta Genomics for $10 million.
The deal, expected to close during the first quarter of 2018, was unanimously approved by both companies' boards.
Genoptix, a portfolio company of East Coast companies Ampersand Capital Partners and 1315 Capital, is a clinical oncology laboratory specializing in hematology and solid tumors, as well as operates one of the largest hematopathology centers in the nation.
Company president and CEO Joseph Limber said the acquisition will broaden Genoptix's offerings in oncology diagnostics, particularly in the solid tumor area. He added Rosetta's micoRNA-based technology will be folded into Genoptix's oncology portfolio.
Genoptix is providing a bridge loan of up to $1.8 million to fund the operations of Rosetta Genomics until the transaction is completed. Upon closing, trading in shares of Rosetta Genomics on the Nasdaq capital market will cease, and Rosetta Genomics will become a wholly owned subsidiary of Genoptix.
Earlier this year a management group run by the former CEO of Prometheus Labs, Joseph Limber, in partnership with Ampersand Capital Partners and 1315 Capital, bought Genoptix's diagnostic business.
But the biopharmaceutical part of the business remained as part of Novartis AG, which acquired Genoptix in 2011.