Renova Therapeutics' Drug Receives FDA Fast Track Status
Sunday, December 17, 2017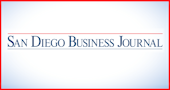 The U.S. Federal Drug Administration granted fast track designation to Renova Therapeutics' lead product candidate, a gene transfer drug to treat heart disease.
This FDA status is designed to expedite the development and review of drugs with the potential to treat serious or life-threatening conditions, and that address an unmet medical need. The designation also makes the drug eligible for priority review -- if relevant criteria are met – potentially resulting in quicker time to market.
Phase 2 trial results showed that the drug, RT-100, increased heart function beyond optimal heart failure therapies, and the data suggested a reduction in the hospitalization rate of heart failure patients.
Renova plans on launching a Phase 3 trial early next year.