Cali Bamboo Has a New Chief
Wednesday, December 13, 2017
The founders of Sorrento Valley-based "green" flooring and decking company Cali Bamboo have transitioned leadership of the company to Doug Jackson, an industry veteran they hired as chief revenue officer in August.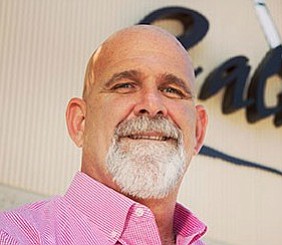 Jackson, a former divisional vice president with Shaw Industries, became president Nov. 22, the company said in a Dec. 12 statement. He has been in the flooring business for more than 20 years, most recently as the vice president of sales and marketing for Shaw Industries' Tuftex carpet brand.
Cofounders Jeff Goldberg and Tanner Haigwood, previously CEO and executive vice president, are now strategic advisors to Cali Bamboo. They remain members of the company's board of directors.
Cali Bamboo, which specializes in making materials from the fast-growing bamboo plant, was acquired by private equity firm High Road Capital Partners in 2015. In 2016 the company's revenue rose by 80 percent.
The new role for Jackson, assumed in what the company called a deliberate leadership transition, was effective Nov. 22.
"We are confident that Doug and the Cali Bamboo leadership team will sustain and build upon the company's legacy of success," Goldberg said.