General Atomics Electromagnetic Systems Receives Defense Contract for Satellite System Work
Sunday, December 10, 2017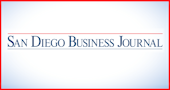 General Atomics Electromagnetic Systems Inc. said on Dec. 8 that it received a contract to support the U.S. Army's ARGOS satellite system. Financial terms of the deal were not disclosed.
ARGOS is short for Army Resilient Global on-the-move SATCOM, or satellite communications.
"Our team has demonstrated success in the rapid design, development, test and launch of satellite systems like ARGOS," said Nick Bucci, vice president for Missile Defense and Space Systems at GA-EMS, in a prepared statement. "ARGOS will play an important role in delivering beyond the horizon assured communications for the Army component and combatant commanders. A satellite-based system will provide assured communications for future warfighters whenever and wherever they need it."
The Department of Defense Ordnance Technology Consortium contract came from Advanced Technology International.