Anzu Partners Closes $128M Fund, Opens La Jolla Office
Wednesday, December 6, 2017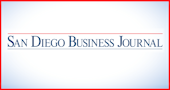 Anzu Partners, a private equity and venture capital firm that recently closed a $128.4 million fund to invest in industrial technology companies, has opened an office in La Jolla.
The firm, which has made 11 investments since inception, including two in San Diego-based companies, typically invests $4 million to $8 million per financing round in U.S. and Canada-based companies in the industrial technology space.
Anzu looks for emerging companies with "breakthrough" technologies in at least one of five areas: manufacturing, materials, measuring, monitoring and modeling.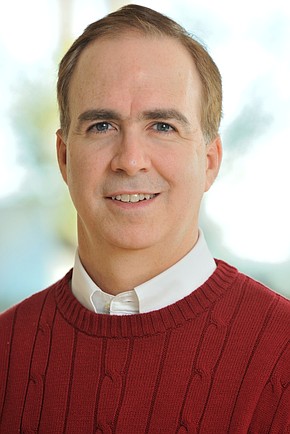 Managing partner David Michael, who co-founded the firm in 2014, heads the local office with Greg Pope, who was previously an investment fellow at the Los Angeles Cleantech Incubator.
Anzu also has offices in Boston and Washington, D.C.
"We think there are significant investment opportunities here and in Southern California," Michael said.
Michael has roots in San Diego, having attended high school here, and returned to the area about five years ago following a nearly 30-year career in international business.
Anzu aimed to raise $100 million for its first fund. Earlier this year, once it was clear the firm would raise at least that total, Anzu opened its office in San Diego, Michael said.
Michael said research the firm has done indicates only 7 percent of venture funding has been invested in industrial technology innovations in the past 20 years.
That dearth of financing was one of the reasons investors were interested beyond the firm's expectations in its first fund, Michael said. San Diegans are among the investors in the fund, which attracted money from high-net-worth individuals, family offices and institutions, including a nonprofit foundation and a "major" university, he said.
"We believe there is a wave of innovation and transformation coming to industrial applications," he said. "We think this is a space that is underinvested by venture capital generally, and we think this is a space that does require unique skillsets and expertise and networks in order to help early stage companies."
Often companies focused on industrial applications need to reach large companies, oftentimes overseas.
"Many venture firms don't have the capabilities to help portfolio companies with those types of challenges," he said. "By contrast, it has been very much our focus."
The two San Diego companies in which the firm has invested are Sorrento Valley-based NanoCellect Biomedical Inc., which is developing more-affordable cell-sorting technology for the biotech industry, and Rancho Bernardo company Banyan Biomarkers, which is developing a blood test to diagnose traumatic brain injury.
Anzu was a participant in NanoCellect Biomedical's $10 million Series B financing round, announced in late November, along with Illumina Ventures, Vertical Venture Partners and 5 Prime Ventures. Existing investors FusionX Ventures and Agilent Technologies also participated.
In January, Anzu partnered with French firm bioMérieux on a $7 million investment in Banyan, of which Anzu contributed $1.8 million.
Prior to his work at Anzu, Michael spent 24 years at the Boston Consulting Group, where he founded BCG's Beijing office, led its Greater China practice and later established its overall emerging markets practice. He has lived and worked in Beijing, Hong Kong and Silicon Valley, and advised many of the world's leading companies in the technology and industrial sectors.
Michael is a member of UC San Diego's 21st Century China Center leadership board.
Anzu's co-founders were Whitney Haring-Smith and David Seldin, the firm's other managing partners.
Haring-Smith was previously a principal at BCG, where he focused on energy, industrial goods and globalization while working at the firm's San Francisco, Seattle and Hong Kong offices. While based in Hong Kong, Haring-Smith and Michael collaborated on a report that identified 100 high-growth companies from emerging markets.
Haring-Smith also cofounded College Abacus, which operates today as part of national student loan manager ECMC.
Seldin, for about 17 years, was president of investment firm Catalyst Inc., where he led more than 100 transactions valued together at more than $10 billion and more than 30 financing transactions valued in total at more than $3 billion. He also co-founded boutique fitness brand Flywheel Sports Inc.
Also at the San Diego office, in addition to Michael and Pope, are associate Jimmy Kan and analyst Hunter Brown. Kan, previously a hardware engineer at Qualcomm Inc., has a doctorate in materials science and engineering from UCSD. Brown, who was born and raised in San Diego, formerly worked in advanced research at the US Navy's Spawar unit. Carl Eibl, who was a managing partner from 2003 to 2015 at San Diego-based VC firm Enterprise Partners, is a venture partner with Anzu.