Human Longevity CEO Makes Quick Exit; Venter Back in Top Spot
Sunday, December 3, 2017
Human Longevity Inc. CEO Cynthia Collins is out after less than a year in the top spot at the San Diego-based genomics company.
The company has reappointed co-founder J. Craig Venter as CEO. Venter in early 2017 stepped away
from the chief executive role.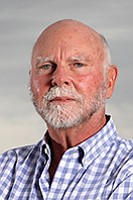 No reason was given for the sudden change in leadership.
Collins, who has more than a decade of experience running large business units in multinational corporations, was formerly an executive at GE Healthcare, where she was CEO and general manager of the company's cell therapy, purification and analysis business units. Prior to that, she was CEO of GE's Clarient Diagnostics Inc.
She also spent time as president and CEO of biotech GenVec Inc., a gene therapy company.
Previously she spent 17 years at Baxter Healthcare Corp., which she joined through its acquisition of startup Pandex Laboratories.
"The company and board thank Collins for her service at HLI over the last year and wish her the very best in her future endeavors," HLI said in the statement.
The company also announced that Nino Fanlo, HLI's chief financial officer, would also take on the role of chief operations officer. Fanlo, who previously was president and CFO at online lender SoFi, joined HLI earlier this year.