RAF Developing Carlsbad Distribution Facility for San Diego Hat Co.
Wednesday, August 30, 2017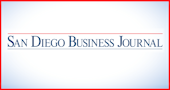 Encinitas-based RAF Pacifica Group will develop a new Carlsbad distribution facility for San Diego Hat Co., which recently acquired a 7.5-acre industrial parcel in that city for approximately $5.87 million, according to brokerage firm Cushman & Wakefield.
Brokers said the Carlsbad-based designer and manufacturer of headwear and accessories has an agreement in place for RAF Pacifica to develop the 83,000-square-foot facility, with completion expected in the second quarter of 2018. RAF Pacifica assigned the land ownership rights over to the hat company during its own initial escrow process and has designed the new building.
TFW Construction is the general contractor on the project. RAF Pacifica Group was represented by Aric Starck of Cushman & Wakefield, and San Diego Hat Co. was represented by Rich Porreco and Glenn Friedrich of Cresa.
The project site is known as Lot 7, off Whiptail Loop East near Faraday Avenue in the Carlsbad Oaks North business park. It is adjacent to three other industrial projects currently under development by RAF Pacifica Group.
Led by Principal Adam Robinson, RAF Pacifica Group has several North County commercial projects in its development pipeline, including 750,000 square feet of industrial space in Carlsbad.