UC San Diego Center for Peace and Security Receives $3.32M Grant from Charles Koch Foundation
Wednesday, August 23, 2017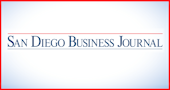 The UC San Diego Center for Peace and Security Studies (cPASS), launched in 2016 by social scientist and foreign policy expert Erik Gartzke, has received a $3.32 million grant from the Charles Koch Foundation.
The eponymous foundation of the billionaire CEO of Koch Industries has given money to more than 300 other private and public universities.
Gartzke, who teaches in UCSD's political science department, said the center is one of just a handful of research centers doing "this new wave of information security work," providing insight into the emerging logic of cyberwarfare and military automation.
The grant will provide operational support for cPASS including funding for postdoctoral fellows and researchers and for public outreach, UCSD said in a statement Wednesday.
"A focus will be on the viability of a U.S. grand strategy of restraint and the use of deterrence to keep America safe, and the costs, risks, and other aspects of U.S. alliance commitments and interventions," the university said.
The center also plans to host conferences, workshops and other activities related to the mission of the center and scope of the grant, and organize and host a set of academic talks about the center's research.
Gartzke, whose research interests include nuclear security and the evolving nature of warfare, has previously received funding from the Department of Defense Minerva Initiative, the Office of Naval Research and the Defense Threat Reduction Agency, according to UCSD.