BIOTECH: NEW CEO REPLACES FORMER GOOGLE EXEC HUBER
Rastetter Brings Impressive Credentials, Clout to Grail
Originally published August 17, 2017 at 2:38 p.m., updated August 17, 2017 at 2:38 p.m.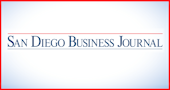 San Diego — A heavyweight in local biotech is taking over the reins at San Francisco startup Grail, assuming the role of chief executive officer from ex-Googler Jeffrey Huber.
The new recruit, William (Bill) Rastetter, is a well-known biotech veteran in San Diego, most recently co-founding Receptos Inc. (the biotech that sold to Celgene Corp. last year for $7.2 billion).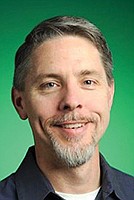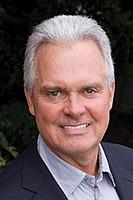 Although Grail is based up in the Bay Area, the company is a spinout from local genetic-sequencing giant Illumina Inc., which still owns a 20 percent stake in the firm. Grail is a high-profile startup due to its huge fundraising round announced earlier this year — $900 million from several tech and life science investors including ARCH Venture Partners, Amazon, Bill Gates, and Bezos Expeditions. It's reportedly the largest private biotech financing round.
The startup got a lot of credibility among the Silicon Valley crowd when Huber was appointed CEO in 2016. Huber is best known for the work he did at Google, leading the development of Google's advertising products, Google Apps, Google Maps, and Google Earth. In more recent years, he applied his big data skills to life science projects, including a role at the semi-secret R&D facility Google X.
Huber had little experience in biotech, but he did have a board seat at Illumina. In a statement, Grail said the leadership change was designed to "support the company's next phase of growth as it moves towards commercialization of early detection products."
Dale Yuzuki, a longtime business development executive in the genetic sequencing industry, said it makes sense to bring in Rastetter to replace Huber at Grail, despite Huber's reputation in tech.
"Regardless of Big Data qualifications, biotech and biology is hard," Yuzuki said. "Cancer biology is not an engineering problem; it is a cancer biology problem."
Rastetter has plenty of experience he can apply to his new role at Grail. He's the chairman for Neurocrine Biosciences and Fate Therapeutics, a board member at Regulus Therapeutics, Caltech, and Dare Bioscience, and an advisor to Leerink Partners and Illumina Ventures. Including Receptos, he's served in several biotech leadership roles, including top positions at Biogen Idec (now just Biogen) and Genentech. It is not clear if Rastetter will remain in San Diego, or move to San Francisco in his new role.
• • •
Grail announced in late July that it had selected Amazon Web Services Inc. (AWS) as its cloud infrastructure provider. That could be huge business for AWS, because Grail is going to need a high level of data processing and storage capability. The company is aiming to use genetic-sequencing technology, developed at San Diego-based Illumina Inc., to detect early signs of cancer in the blood. This will require storing and analyzing massive amounts of data locked in DNA.
Experts have theorized that the computing resources needed to handle all that data would outweigh Twitter and YouTube. By the end of next year, the market to store human genetic data is expected to be worth $1 billion, Reuters reported.
Grail's test will not be sold in the U.S. for years to come, but it will be storing and analyzing huge data sets well before then. For the company's clinical trials, hundreds of thousands of people will need to be sequenced.
With its investment in Grail, Amazon has helped to create a rather large new customer for AWS. Interestingly, it's the same strategy Illumina was using when it spun out Grail. Once Illumina had fully tapped the research market, they needed to create new customers for their sequencing machines.
• • •
A different Illumina spinout, Helix, recently made headlines when the San Francisco-based company launched an app store to help consumers make sense of their DNA.
Like Grail, Helix was created to spur new markets and new customers for Illumina. While Grail is developing clinical applications for Illumina's technology, Helix was meant to develop consumer applications.
Now Helix, founded in 2015 with $100 million from Illumina and other investors, has launched an online marketplace where users can glean insights on health, fitness, nutrition, and family from their genetic code.
Here's how Helix's new platform works: Helix gives consumers a one-stop shop for submitting their DNA (a spit sample). The person's DNA is then shared to partner companies (with the user's consent), where the information is dissected for interesting insights. For example, customers can enlist Vinome to recommend wines that will be most palatable based on the user's DNA. Or customers can share their data with Lose It, an app that provides custom diet and exercise tips based on a user's genes. Helix has even partnered with a clothing company called Dot One, which designs patterned scarves that reflect a user's unique DNA pattern.
Illumina has a 50 percent ownership stake in Helix.