Marcos Milla Joins Synthorx
Monday, August 14, 2017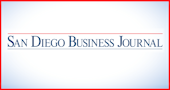 Synthetic biology startup Synthorx Inc. has brought on Marcos Milla, an executive with an academic and Big Pharma background, to serve as the company's senior vice president of research.
Milla has served in a number of leadership roles at Janssen Pharmaceuticals (a Johnson & Johnson company), and a director role at Roche Pharmaceuticals. He comes to Synthorx from Adaptive Biotechnologies Corp., a commercial-stage biotech in Seattle, where he worked as vice president of therapeutics. His expertise in drug discovery spans autoimmune, inflammation, pain, and cancer-related areas.
His experience as a drug hunter will come in handy at Synthorx, where the startup is searching for new ways to apply its "expanded genetic alphabet technology."
"When I first learned about the breakthrough research behind Synthorx's expanded genetic alphabet platform, I thought the technology had tremendous potential in drug discovery," Milla said in a statement. "Using Synthorx's technology to precisely add new functionalities to biologic therapeutics could greatly improve drug and pharmacological properties."
As Synthorx, Milla will head up research, serving on a rather lean c-suite. The company was founded in COI Pharmaceuticals, the incubatorlike venture studio headed up by venture capital firm Avalon Ventures, and its managing director Jay Lichter.
Lichter is currently serving as interim president and CEO of Synthorx. Other than Lichter and the new recruit, Milla, the company's executive leadership includes chief business officer Patrick Doyle and scientific founder and director Floyd Romesberg.