Avalon Ventures Loses Key Player
Monday, August 14, 2017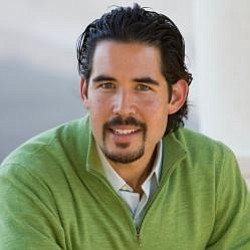 A long-time venture capitalist and active player in San Diego's startup community has resigned from his near-decade post as a VC for Avalon Ventures.
Court Turner resigned from Avalon last Thursday "to pursue other opportunities," said Avalon managing director Jay Lichter in an email.
Turner has been a venture partner at Avalon Ventures since January 2008. Considered in the community as a top player at Avalon, Turner's departure is significant for the VC firm. Other than working as a VC, Turner also held leadership positions at startups founded by Avalon's incubatorlike VC studio, COI Pharmaceuticals. Turner was president, CEO, and director at portfolio company Synthorx Inc. since February 2014, and president, CEO and director of Cellular Approaches Inc. since last July.
According to Turner's LinkedIn page, his role at Synthorx and Cellular Approaches ended with his departure from Avalon.
Lichter said Synthorx is actively looking for a replacement CEO. In the meantime, Lichter is acting as interim CEO at both Synthorx and Cellular Approaches. He likely has his hands full considering he stepped in to lead as interim CEO at AristaMD, another portfolio company, when the company's founder, Rebecca Confinas, resigned in late June.
Turner could not be reached for comment by press time.