Aya Healthcare Acquires Indiana Staffing Company
Tuesday, August 8, 2017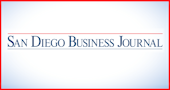 In a move expanding the presence of San Diego-based Aya Healthcare in the Midwest, the provider of travel nursing and hospital workforce solutions announced Tuesday that it acquired RN & Allied Specialties (RNS), a nurse and allied staffing agency.
Aya stated the two organizations will combine resources to expand product and service offerings, and that customers of the newly acquired company in Indianapolis, Ind., will now have access to the industry's largest network of travel nurse jobs nationally.
The terms of the deal were not disclosed. In an email, an Aya spokeswoman declined to disclose the number of RNS employees
Aya aims to bolster efficiency and quality and lower costs with software and services, such as traveling nurses for seasonal needs.
"We're excited for RNS to become a part of Aya Healthcare," said Aya CEO Alan Braynin in a news release. "We look forward to continuing to expand and strengthen the outstanding work of RNS as well as our relationship with hospital clients and clinicians in Indiana."
The deal follows Aya's acquisition last November of HealthCare Select, a vendor-software company.