Judge Approves Settlement Reached in Qualcomm Gender Discrimination Lawsuit
Sunday, August 6, 2017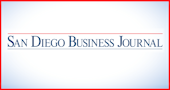 A federal judge has approved settlement of a class-action gender discrimination lawsuit filed in July 2016 by seven women against Qualcomm Inc.
Sanford Heisler Sharp LLP, the law firm that represented the women, announced the settlement Aug. 4. Qualcomm (Nasdaq: QCOM) will make a $19.5 million non-reversionary payment as well as change the way it runs its business.
The case affects a class of 3,400 Qualcomm employees.
The complaint alleged that Qualcomm discriminated against women in pay and promotions. That assertion applied to women in STEM — that is, science, technology, engineering and mathematics — and related roles.
According to the law firm, Qualcomm will institute significant changes in its policies and practices to help eliminate gender disparities and foster equal employment opportunity going forward.
"Qualcomm is pleased that the court has approved the settlement," the company said in a statement released Aug. 4. "We firmly believe that our diverse and inclusive culture has been a key driver of the company's success, and we are committed to continuing our efforts to promote an environment where all employees can grow, thrive and contribute their unique skills and perspectives."
Judge Janis L. Sammartino, a federal judge in San Diego, OK'd the settlement.
Qualcomm is San Diego's largest public company. It makes semiconductors and licenses its extensive portfolio of patents related to wireless communication technology.