FINANCE: CHANGES BRING MORE INFORMED BORROWERS
Renovate Makes Its Own Improvements
Originally published August 3, 2017 at 12:28 p.m., updated August 3, 2017 at 12:28 p.m.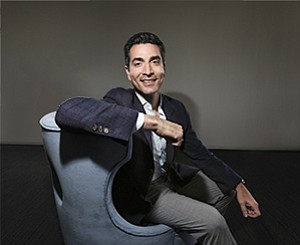 San Diego — Five years ago, Renovate America became a provider of financing for solar and other energy-efficient residential upgrades.
Today, the San Diego-based company is the nation's largest originator of so-called property-assessed clean energy (PACE) loans, a financing mechanism that, through partnerships with municipalities, allows homeowners to make payments alongside property taxes.
RENOVATE AMERICA
Founded: 2008
CEO: J.P. McNeill
Headquarters: Rancho Bernardo
No. of local employees: About 450
Revenue: Would not disclose
In 2012, Renovate America provided $21.3 million in financing to customers in California, where the program launched. That number ballooned to $943.9 million in 2016 as it expanded its reach to a second state, Missouri.
However, that fast growth came at a cost — layoffs and lawsuits — but the lender is getting back on track and is poised to increase the volume of projects it finances and the products it offers as it settles into a new corporate headquarters.
Getting back on track has involved tightening the standards for the contractors with whom it works, incentivizing them to provide better service. The company has also increased transparency around the terms of the loans it makes. Three federal lawsuits, which alleged it had misrepresented its financing program and overbilled homeowners, were recently dismissed by a judge, though some of the claims could be refiled in state court.
HERO Financing
2016: $943,916,600
2015: $702,087,974
2014: $302,406,461
2013: $109,372,963
2012: $21,300,697
Source: Renovate America
The company provides 100 percent financing for up to 20 years at fixed interest rates for solar power, energy-efficient windows, artificial turf, water-capture systems and other conservation projects.
The recent addition to its online platform of a rating system for the contractors who do work for its customers is intended to improve homeowners' experiences and turn the site into a destination for those seeking to finance improvements. Contractors often link homeowners with Renovate's financing programs. The company charges homeowners a fee for loan origination; it also earns money by securitizing and selling the loans to investors.
It has also diversified its financing options, launching an unsecured loan product, called Benji, for homeowners in 11 states who are uninterested in PACE loans.
New Headquarters
Jason Anderson, president and CEO of business organization Cleantech San Diego, is among Renovate America's fans.
The company, he said, is part of a sector in San Diego that has grown significantly over the last decade.
"When Cleantech San Diego was founded 10 years ago, we had an inventory of 125 cleantech companies in the region," Anderson said. "Fast forward to today, and we have almost 3,000 cleantech companies."
Renovate employs 525 people, about 450 of whom work in San Diego. The company's new office, which it has leased for seven years, could accommodate as many as 1,000. Renovate recently relocated its employees to the newly leased building from two other locations; it's the first time all its San Diego employees are working under the same roof.
Downsized Staff
The company's downsizing earlier this year was the result of a new data-based rating system established to quantify the quality of the contractors with which it works, said Ari Matusiak, the company's executive vice president of market development and external affairs. Matusiak, who joined Renovate in late 2014, previously worked in the White House as a special assistant to the president and director of private sector engagement.
The system takes into account the number, severity and rate of complaints Renovate has gotten for each contractor, as well as how quickly the complaints were resolved. More than 80 contractors — about 10 percent of those that were listed on the Renovate America platform — were removed following the rating system's debut. That reduced the company's revenue, which spurred it to cut 108 employees.
Platform Standards
Since the system was implemented, Matusiak said the volume of "escalations" — complaints from homeowners who reach out to the company about negative experiences with contractors has fallen by 70 percent.
"That gives us a sense that we're on the right track," he said. Other forms of financing don't provide guidance on who to work with on home improvement projects, he added.
"Because we're really trying to build this platform that puts the homeowner at the center, we think there's a power in using the platform to make data-driven decisions about who should be on it and who shouldn't be on it, and helping homeowners therefore increase the odds that they're going to have a positive experience as a result," Matusiak said. "The Contractor Quality Rating system is one way we do that."
Average Assessment Around $22,000
Of the projects Renovate America finances, more than 70 percent are energy-efficiency upgrades. Roughly 25 percent are solar installations, with water-efficiency projects making up the remainder. Renovate says the average assessment is around $22,000, which homeowners pay to municipalities in installments alongside property taxes. Recently, the company's Home Energy Renovation Opportunity (HERO) program, through which it facilitates PACE financing, passed a milestone: It has financed improvements at more than 100,000 homes, including 12,000 in San Diego.
Last month, the company announced a $200 million warehouse line of credit it has closed would go to fund the continued expansion of the program, and two days later Renovate launched HERO in Florida. There it expects to be financing a new category of improvements: wind-resistant improvements, such as windows that can withstand the impact of objects blown by hurricane-force winds.
In July, the company added contractors' social media ratings, including their Yelp scores, to the platform. That's part of an effort to turn the site into a one-stop shop of sorts for homeowners, reducing the likelihood they'll leave the Renovate America ecosystem to search for more information.
Ratings determine how prominently contractors' information appears on the site, incentivizing them to provide better service.
"We want (contractors) to be successful," Matusiak said. "Success means delivering an excellent experience for the homeowner. If you do that on a consistent basis and your rating is excellent we're going to help you grow, not just because we're offering you financing that you can then by extension offer the homeowner, but because we are positioning you in a way that can give you more visibility and that helps to validate the experience that you're bringing to homeowners."
Apprising Home Sellers
Some homeowners have reported difficulty selling their home after tying PACE improvements to the property tax bill.
In response, Matusiak said the company has made its disclosures about its financing clearer so homeowners are aware they may have to pay off the balance in order to sell the property, and has instituted a required "confirm terms" call between homeowners that are applying for the program and Renovate America to review the financing terms to avoid misunderstanding.
The issue doesn't seem to be widespread, the company said: Homes that have used HERO financing in the Inland Empire, the company said, in 2016 sold about 10 days faster than others; those homes had a 1 percent higher sale-to-list price ratio.
"We think HERO homes are doing well on the market because they've been improved, irrespective of whether or not the homeowner is having to repay the balance of the assessment at the time," he said.
While shopping for a new HVAC system after the old one breaks in the middle of a heat wave is few homeowners' idea a fun weekend, Renovate is aiming to become a destination in those emergency situations, and through its platform encourage homeowners to use its financing to install products that, over the long term, save energy and therefore money on the cost of operating the home.
"We're thinking about how we can build our platform in a way that aligns everybody's interests, so that the homeowner and the contractor and the local government partners and the communities we serve all get the most value of out of we're bringing," he said. "That's our source of innovation."