ChromaCode Raises $12 Million in Series B Round
Thursday, April 27, 2017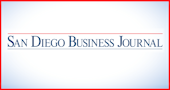 ChromaCode Inc., a molecular information startup in San Diego, has raised $12 million in a Series B funding and appointed a former Illumina executive as the company's executive chairman.
The new round was led by New Enterprise Associates, with participation from San Diego-based Domain Associates, who led the company's Series A in 2015. The round also included Okapi Ventures.
The new funding will be used to fuel development and establish the commercial infrastructure for ChomaCode's software and assay technology, which uses what the company is calling "high-definition" Polymerase Chain Reaction (PCR) technology. The tech leverages existing PCR instruments and uses digital signal processing to improve molecular analysis, according to ChromaCode.
The company also appointed co-founder Alex Dickinson as executive chairman. Dickinson comes to ChromaCode from Illumina Inc., where he served as senior vice president of strategic initiatives and oversaw Illumina's cloud genomics and PCR initiatives.