Sudberry Opening First Park Elements at Mixed-Use Civita
Monday, April 24, 2017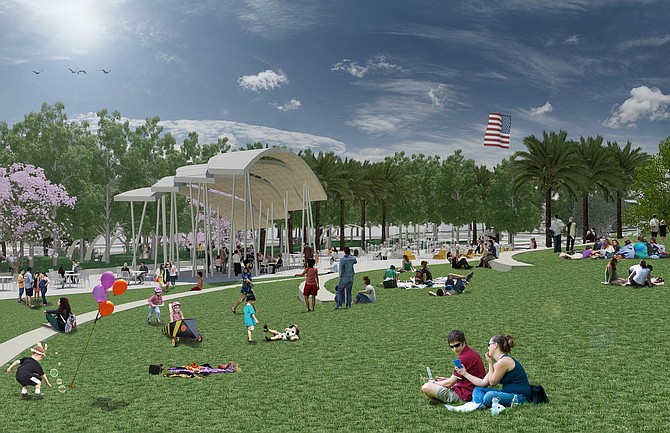 San Diego developer Sudberry Properties plans an April 29 opening for the first two phases of new park space at its mixed-use Civita in Mission Valley. A total of four phases of parks and related open space will represent more than $27.7 million in development at full build-out.
A company statement said new amenities slated to open first include a 14.3-acre park that cascades down along a former quarry site. Sudberry Senior Vice President Marco Sessa said that park will be the centerpiece of a network of related parks, open space and trails that will eventually span the 230-acre Civita.
The first park to open with a public ceremony is on Civita Boulevard at Russell Parkway, just north of Friars Road. Other elements in the first two phases include an outdoor amphitheater, an interactive water feature, picnic tables and a large plaza, called Celebration Plaza, designed to host farmers' markets, car shows and other types of special events.
Also nearing completion in the first two phases of parks, totaling $14 million in development, are eco-sustainable elements related to landscaping, drainage and water quality. Two future park phases will add similar recreational, open-space and sustainability elements.
At full build-out over multiple phases, Civita will eventually total more than 4,780 residential units, including homes and apartments. Several housing developments have already been completed at Civita, located off Friars Road near Interstate 805.
Plans also call for approximately 480,000 square feet of retail and a 420,000-square-foot office/ business campus.