FINANCE: LACKLUSTER Q1 NOT A MAJOR CONCERN AS CAPITAL STAYS ON SIDELINE
No Matter How They Are Counted, Local VC Deals Have Slowed
Originally published April 24, 2017 at 11:01 a.m., updated April 20, 2017 at 1:06 p.m.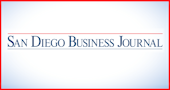 Some of the Biggest VC Deals in San Diego in Q1
• Vividion Therapeutics: $50 million
• Vertiflex Inc.: $40 million
• Biological Dynamics: $28.85 million
• Dauntless Pharmaceuticals: $25 million
• Jecure Therapeutics: $20 million
• Oncternal Therapeutics: $18.40 million
• Genoa Pharmaceuticals: $16.62 million
• Avidity Biosciences:$16 million
• Echo Laboratories: $12.87 million
• Shield AI:$10.5 million
Sources: NCVA based on data from
PitchBook; Dow Jones VentureSource;
PwC/CB Insights MoneyTree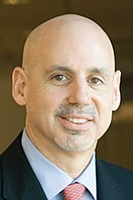 San Diego — How hard can it possibly be to track the venture capital raised by local companies?
San Diego is not the Bay Area; quarterly totals have never approached Silicon Valley's billion-dollar mark and average deal flow is in the dozens, not the hundreds...