Convention Center, Balboa Park Get Green-Building Status Upgrades
Sunday, April 23, 2017
Two of the city's longtime visitor mainstays — the San Diego Convention Center and Balboa Park — recently marked key sustainability certifications under the U.S. Green Building Council's Leadership in Energy and Environmental Design (LEED) program.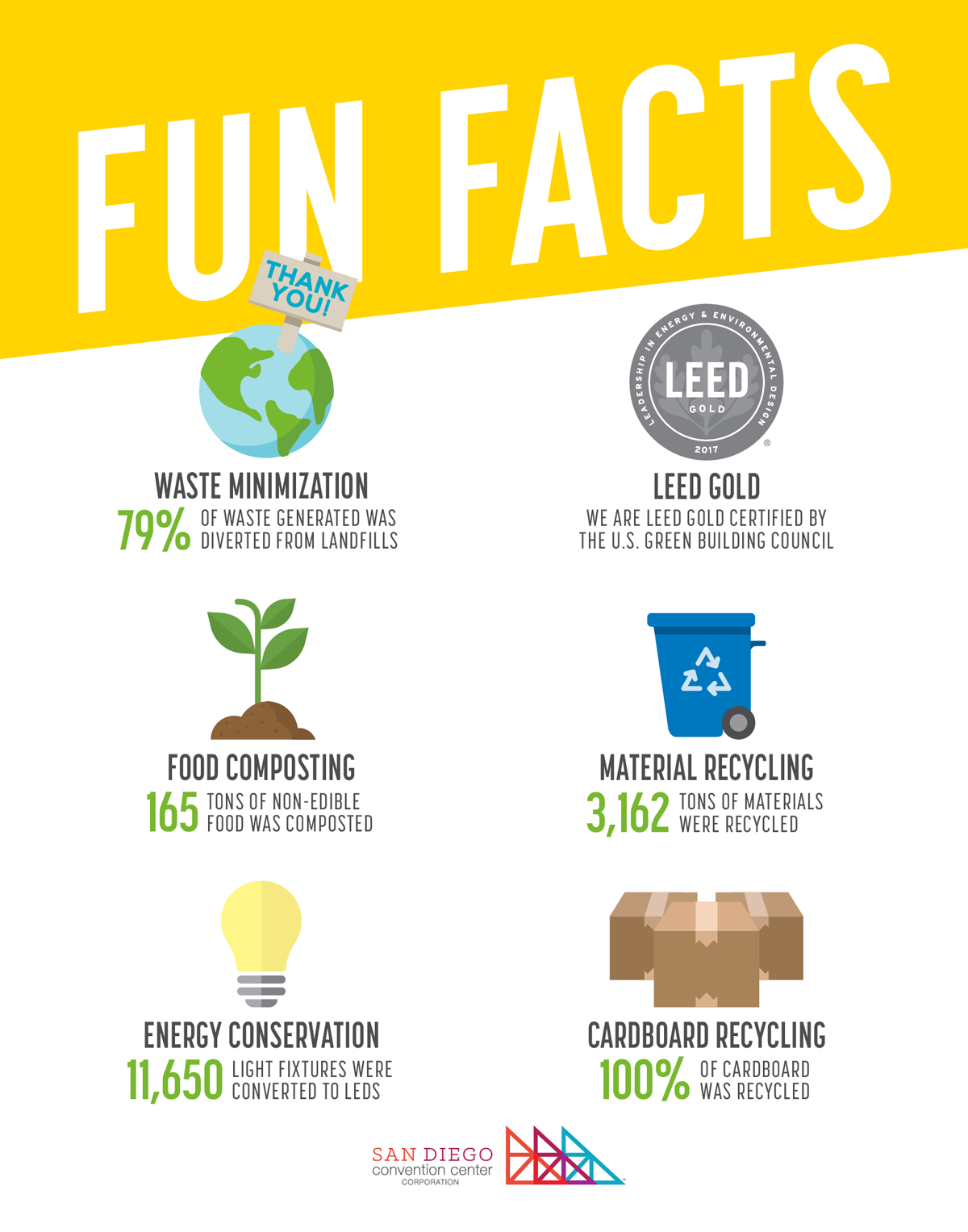 Convention center officials said the downtown waterfront facility was recently certified Gold by the green-building standards organization, after earning its Silver designation in 2011. The higher certification followed recent improvements that included recycling or otherwise diverting from landfills 79 percent of discarded materials during 2016.
Officials said the center made other changes that included replacing old fluorescent lights with 11,650 energy-efficient, light-emitting diode (LED) fixtures in its exhibit hall, meeting rooms and offices. About 98 percent of the center's restrooms have been renovated to include low-water fixtures, helping to reduce indoor water usage by 32 percent.
At Balboa Park, officials announced that the San Diego Museum of Man and the Japanese Friendship Garden's Inamori Pavilion are now LEED-certified, with the museum certified Gold. Officials from the city and Balboa Park Cultural Partnership said the recent certifications brought the park's total number of buildings with LEED status to 10.
Officials said recent energy-saving projects at the park have brought annual savings of more than $1.6 million in energy costs. Projects have included changes to restrooms, kitchens and waste reduction strategies.
Earlier this year, the city and Balboa Park Conservancy announced the planting of 21 new trees around Morley Field Dog Park, on the park's east mesa, as part of ongoing efforts to diversify and augment Balboa Park's urban forest.