Mast Merger Vote Faces Delay
Thursday, April 20, 2017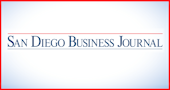 Mast Therapeutics Inc., a local public biotech in the process of being acquired by Austin-based Savara Inc., may have to postpone its meeting to vote on the planned merger.
The meeting was originally planned for Friday, April 21, but the local company has not been able to get the audience of shareholders it needs to legally conduct the vote. To conduct this kind of meeting, stockholders of more than 50 percent of the company's outstanding shares are required to vote. Currently, the company said 44 percent of shares have been voted, with more than 90 percent in favor of the merger with Savara.
CEO Brian Culley is urging the firm's 30,000 stockholders, many with small positions, to step forward and vote.
Savara announced that it would acquire Mast back in January, shortly after Mast's major clinical trial flop. The deal valued Mast's business at $36.5 million, a premium when considering the company's stock crashed roughly 80 percent this September when its late-stage sickle cell disease candidate vepoloxamer (MST-188) failed to beat placebo.