THE STARTUP PAGE | A LOOK AT INNOVATIVE ORGANIZATIONS, CONCEPTS, PRODUCTS AND PEOPLE
How Angel Investors Missed A Calling
Originally published April 20, 2017 at 1:01 p.m., updated April 20, 2017 at 1:01 p.m.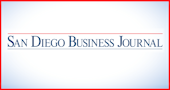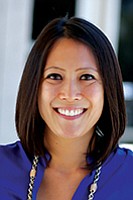 San Diego — San Diego has a small pool of angel investors who supply tech startups with cash, so the same few groups get inundated with cash-poor founders asking for support.
With limited capital to disperse, these groups are very selective about which startups they invest in. Rejections far surpass wins.
"We're in the business of saying no," said Allison Long Pettine, co-founder of angel group Seed San Diego, in an interview last year.
This sentiment is echoed across several angel and venture groups, particularly those that invest in super early-stage ventures.
But being in the business of saying no, of course, means that eventually investors get it wrong.
An unassuming startup will cross their path, get a rejection, and later come back to haunt them.
Some investors keep track of these missed opportunities in what they jokingly call an "anti-portfolio," poking fun at themselves for letting a good one get away.
Here are two San Diego startups that were rejected by local angels who later wished they'd said yes.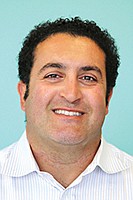 Nervana Systems: 'I knew the founder, and I just passed'
Nervana Systems was a short-lived, artificial intelligence startup that went from inception to a $400 million exit in two years.
The San Diego company was founded in 2014, and acquired by Intel Corp. in August of last year for $400 million. Nervana had raised a total of $24.4 million in three rounds by 2015, but former angel investor Navid Alipour said he missed the boat with Nervana. The company blew his expectations out of the water.
"The company was two years old, making no money, and yet got acquired for $400 million cash," Alipour said, shaking his head in amused disbelief. "I knew the founder and I just passed. You get busy and you can't do it all."
Alipour has since co-founded a venture studio firm in San Diego called Analytics Ventures, which specializes in data-focused startups.
Alipour said there were some deals he was more than thankful that he passed on; Nervana was not one of them.
"It's a numbers game," he said. "You don't always get it right."
Peachjar: 'A lot of people are probably kicking themselves'
Peachjar, founded in 2011, is a San Diego software company that makes communication between parents and education programs easier (and paperless).
According to Jeff Draa, board chairman and president emeritus of Tech Coast Angels, Peachjar pitched a room of TCA investors several years back. But TCA was full of experts in biotech and life sciences and had very few internet experts to judge whether Peachjar had potential.
"There was one guy in the room who considered himself an internet expert," Draa said. "He laid out his case on why Peachjar wouldn't work. Then everyone started nodding along. Everyone sat back and said, 'Oh yeah, the expert will know.'"
TCA said no to Peachjar, which went on to raise capital from other investors, including Draa, who invested on his own, and San Diego-based Moore Venture Partners.
Today, the company has grown to employ about 40 people, Draa said, and brings in revenue of $4 million to $6 million per year.
"A lot of people are probably kicking themselves," Draa said.
And that internet expert at TCA?
"He's out being an internet expert somewhere else," Draa said, laughing.
(P.S. TCA has been building up its investor base with software and tech experts in recent years, according to several TCA members.)