Cubic Global Defense to Share $231 Million Army Contract
Thursday, April 20, 2017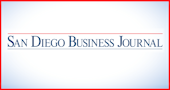 Cubic Global Defense is among 10 contractors that will split a five-year, $231 million U.S. Army contract announced on April 19.
A Pentagon announcement said the contractors will provide services in support of the Army Combined Arms Center. The center has its headquarters at Fort Leavenworth, Kan., and is billed as the intellectual center of the Army.
The announcement said contractors will help the center accomplish its mission to develop and produce training and education strategies; scientific human subject studies; doctrine; concepts; instruction; and products for the current and future force.
The Army took bids by internet and received submissions from 26 businesses. Businesses getting the final nod included large enterprises (such as Booz Allen Hamilton, General Dynamics Information Technology and Leidos) and small businesses.
Shares of Cubic trade on the New York Stock Exchange under the symbol CUB.
The U.S. Army Contracting Command of Fort Eustis, Va. awarded the deal.