Philanthropist T. Denny Sanford Donates $28M to National University System
Tuesday, April 18, 2017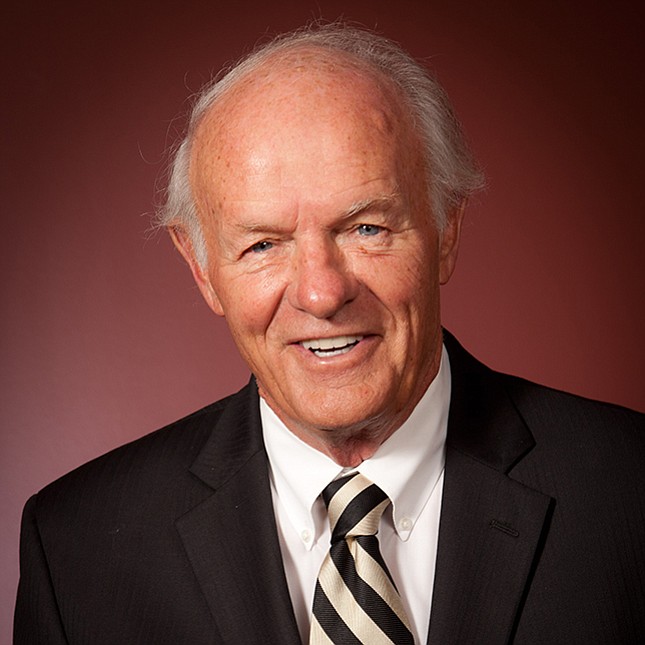 South Dakota philanthropist T. Denny Sanford presented a $28 million gift to the National University System to fund three programs. It is the largest donation in the system's history.
The San Diego-based nonprofit university system announced the gift on April 18.
The donation will fund three initiatives: Sanford Harmony, Sanford Inspire and Sanford Institute of Philanthropy. The three programs provide innovative, research-based solutions to address critical needs in teacher education; childhood education from preschool to high school; and nonprofit fundraising.
The Sanford Education Center was established in 2014. By now, total funding for the programs has reached $70 million.
"We are very appreciative to have received this historic gift, which affirms the remarkable impact of these initiatives and allows for us to expand even further the capacity of these programs to transform the lives of our children, schools and communities," said Michael R. Cunningham in a prepared statement. Cunningham is chancellor of the National University System, a network of nonprofit education institutions including National University that collectively serve higher education and K-12 students.
Sanford is a familiar name in San Diego, especially in health care and biomedical research circles.
In 2013, Sanford committed $100 million to create the Sanford Stem Cell Clinical Center at UC San Diego. Sanford also donated $70 million to the Sanford Burnham Prebys Medical Discovery Institute (formerly the La Jolla Cancer Research Foundation). In 2008, he donated $30 million to the Sanford Consortium for Regenerative Medicine (formerly the San Diego Consortium for Regenerative Medicine).