OneRoof Energy Settles Arbitration Claim; CEO Steps Down From All Positions at Company
Friday, April 14, 2017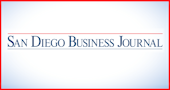 San Diego solar company OneRoof Energy continues to wind down its operations, this time with the resignation of its CEO David Field and the settlement of an arbitration claim against the company.
The arbitration action against OneRoof by Trinity Heating & Air Inc., alleged various claims for breach of contract and common law fraud. Trinity sought $12.5 million. The arbitrations claim is now settled, according to OneRoof, resulting in a settlement payment of $1.07 million to Trinity.
OneRoof's president and CEO Field announced his resignation from all positions within the company. OneRoof's general counsel and secretary, Dalton Sprinkle, is taking over as interim CEO until the company finishes winding down.
OneRoof has been scaling down for months now. The company, which recently employed as many as 145 people according to LinkedIn, said the move to shut down was due to trouble raising necessary funds to continue sales, marketing and development.
OneRoof had previously been backed by Black Coral Capital and Hanwha Group. Hanwha pulled its backing of the company in October 2014.
OneRoof's business model entails contracting with roofers and construction firms to install solar panels on houses and then leasing the panels back to the homeowners. The arrangement allows homeowners to reduce their electrical energy use while not having to pay for the upfront costs of panel installation.
OneRoof attempted to shift its business model earlier in 2016 from direct sales to partnerships with consumer service providers and other partners, reducing its staff last May as a result.