SPIRITS: MILLENNIAL APPEAL, QUALITY AND LOCAL FANS ARE KEY
Distiller Sticks With a Craft Beer Game Plan
Originally published April 13, 2017 at 1:44 p.m., updated April 13, 2017 at 1:44 p.m.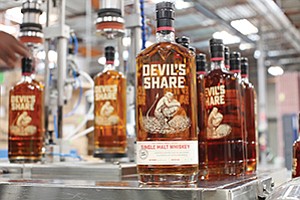 Spirited Growth
The American Craft Spirits Association reports that there are now nearly 1,400 active craft distillers in the U.S. — compared with just 204 in 2010. There are more than 100 in California and more than a dozen in San Diego County, serving up locally made gins, rums, vodkas and other alcoholic spirits.
U.S. retail sales grew nearly 28 percent between 2010 and 2015, hitting $2.4 billion. Three key trends are spurring national and local growth:
Changing laws — California, which leads the nation with 118 craft distillers as of August 2016, in recent years has removed Prohibition-era restrictions prohibiting distillers from selling bottled products on their premises, directly to consumers. State changes have also opened opportunities for distillers to operate tasting rooms and host private events, which had already been allowed for decades at wineries and beer breweries.
The youth factor — Millennials — those legal drinkers age 21 to 34 — don't have entrenched allegiances to the old-guard makers that have long dominated the spirits industry. Research firm Nielsen recently reported that millennials now account for nearly one-third of all U.S. spirits consumption, and a large percentage of that group won't "spend their money on mass-market alcoholic beverages."
Preference for locally made goods — Similar to the "foodie" movement driving changes in the restaurant scene, craft spirits are benefiting from consumers' need to know what's in their food and drinks, and where they came from. Locally produced items are deemed more friendly for sustainability, especially when served up in unique settings, cocktail recipes or packaging.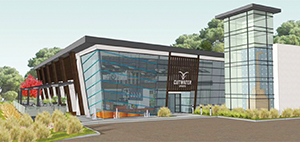 San Diego — Just eight months after founder Jack White and other key executives departed San Diego's Ballast Point Brewing & Spirits, their new venture, Cutwater Spirits, has already made its own mark in the burgeoning world of distilled craft alcoholic drinks.
The company's bottled and canned spirits — led by Fugu Vodka and Old Grove Gin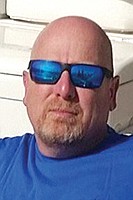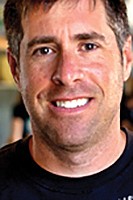 — along with its prepackaged cocktails and drink mixers are now sold at around 1,000 retail venues in eight states, with more distribution ties in the works.
Thanks to a partnership with ballpark operators, San Diego Padres fans at Petco Park are now downing Cutwater-infused drinks at The Still by Cutwater Spirits, an updated and rebranded venue that formerly housed Deep Eddy Vodka Hideaway on the park's Toyota Terrace in left field. Cutwater's Three Sheets Rum and other canned cocktails and mixers are also being sold at other venues throughout the stadium, and the company is exploring ways to get its offerings into other similar venues beyond San Diego.
And by the end of May, said Chief Revenue Officer Earl Kight III, the company is aiming to open its new tasting room and restaurant, being built as part of an expansion at Cutwater's Miramar production facilities. The new facility will span about 50,000 feet as it employs nearly 120 — more than doubling the company's current workforce of about 50.
Kight said things have been going nearly nonstop since he departed in late July 2016 as chief commercial officer after eight years at Ballast Point. Kight remained loyal to founder White and other executives who left in the same wave, including COO and head distiller Yuseff Cherney and President and CEO Jim Buechler.
Team Spirit
Buechler is now president and CEO at Cutwater, with co-founders White and Cherney now spearheading distilling and other operational facets without formal executive titles, Kight said.
While neither side has confirmed specifics, the executive exits followed apparent conflicts over certain transitional issues after the now 20-year-old Ballast Point was acquired in 2015 by New York-based Constellation Brands, in a deal reported at $1 billion. The acquisition did not include existing Ballast Point spirits operations, and the new company retained rights to Fugu, Old Grove and other spirits that had previously been developed by White and Cherney.
Kight said it is too early to report specific production or revenue figures for the privately held Cutwater Sprits, but demand for the company's products is generally running well ahead of its founders' expectations. It likely helps, Kight said, that White and Cherney were among the first craft distillers in San Diego, back in 2008, and were also among the first to can their beer offerings.
Both experiences are now apparently paying off in today's spirits market, which is not only seeing the rise of craft recipes from smaller, independent makers — similar to craft beer, which is taking away market share from older mass-marketed brands — but also trending toward convenient packaging that puts more product into more hands in more places.
Cutwater's expanded presence at Petco Park, Kight said, is a natural reflection of how canned products in particular are helping to expand the company's retail reach beyond bars and restaurants. Cans allow the dozens of retailers now selling Cutwater products — such as BevMo! and several major grocery chains — to shelve the products in denser configurations. They also deliver portability and breakage prevention for consumers, especially in outdoor settings.
"We think the way everybody else does," Kight said. "If I'm sitting by the pool and can have a few drinks already with me, and not have to get up several times, that's what I'm going to do."
Following Craft Beer Course
Cutwater's rising profile comes as craft spirits are enjoying a national growth spurt, similar to the early days of craft beer. The American Craft Spirits Association reports that there are now nearly 1,400 active craft distillers in the U.S. — compared with just 204 in 2010. The segment's U.S. retail sales grew nearly 28 percent between 2010 and 2015, hitting $2.4 billion.
California leads the nation with 118 independent small distillers as of August 2016, as the state has been changing its liquor laws to give distillers new direct-sales opportunities previously granted only to wineries and beer breweries. San Diego County alone now has more than a dozen, with earlier arrivals including downtown San Diego's Old Harbor Distilling Co., Miramar's Malahat Spirits Co., San Marcos' California Spirits Co. and Spring Valley's Liberty Call Distilling Co.
Old-school, sit-down tasting rooms remain a staple for those seeking out the newer craft spirits. Among the latest local ventures is You & Yours Distilling Co., which opened in March on the ground floor of Form 15, a new mixed-use residential building in downtown's East Village.
Owner and co-founder Laura Johnson heads distilling operations at the 2,300-square-foot venue, which produces its own gins and vodkas and serves up crafted mixed drinks including the popular Side Salad Cocktail — a blend of vodka, green peppers, basil and other ingredients that Johnson said has made it "big with the green-juice crowd."
Boyfriend and co-founder Luke Mahoney handles hospitality and marketing elements at the new venue, which bills itself as the only one in Southern California led by a female distiller. Johnson said crowds have been building steadily in the early weeks — male and female, younger and older — despite no significant outdoor signage or major advertising.
Millennial Support
Johnson became interested in the craft spirits industry while studying business and international finance at University of San Diego, and at age 25 she is in the heart of the millennial demographic — those legal drinkers age 21 to 34 who are driving much of the craft spirits growth nationally and locally. According to Nielsen, that group now accounts for nearly one-third of all U.S. spirits consumption, with a preference for craft over mass-market brands.
"Young people are our bread and butter, but I've been surprised at the overall range of ages that have come in," Johnson said.
Cutwater Spirits' Kight said his company's customer demographics are similarly wide, including loyal customers who are in the same age range — the late 40s to late 50s — as Cutwater's executive suite.
Last summer, the 51-year-old Kight said he very briefly contemplated retirement after a career that also included executive stints at R.J. Reynolds and Miller Brewing Co. before Ballast Point. Following a three-week break after leaving Ballast Point, he ultimately decided to join his C-suite colleagues who remained in the game out of sheer love for craft spirits.
"It's pretty basic — we wanted to first make a good product, then bring in the right people, then build the place to put all of that in," Kight said. "We followed that recipe at Ballast Point, and we're going to follow it again."