COMMERCIAL REAL ESTATE | THE LATEST IN REAL ESTATE AND DEVELOPMENT NEWS
Carlsbad Brewery Igniter Puts Startups on the Map
Originally published April 13, 2017 at 2:17 p.m., updated April 13, 2017 at 2:17 p.m.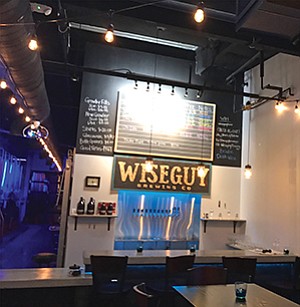 New Townhomes, Senior Facility, Eatery
In Escondido, CoStar Group data indicates that William Lyon Homes Inc. has acquired a 2.3-acre property that housed the previously demolished Hidden Vale Motel, for approximately $5.4 million. According to plans filed with the city for 2516 S. Escondido Blvd., Lyon Homes has proposed a 65-unit, three-story townhome development.
In Vista, W Designed Developments plans to develop a senior care facility, after acquiring a vacant 2.62-acre parcel off Plumosa Avenue near state Route 78 for just over $1 million. The buyer was represented by Weston Harmer, and the sellers – Irwin Dubinsky Living Trust and Kissinger Family Trust — were represented by Al Apuzzo and Matt Weaver of Lee & Associates.
In downtown San Diego, Kimpton Hotels & Restaurants recently opened a new eatery and bar called Curadero at its Hotel Palomar, located at 1047 Fifth Avenue. Designed by interior architects at Studio Unltd, the venue features Mexican-style food from Executive Chef Brad Kraten and replaces the eatery that previously operated at that hotel, known as Saltbox.
San Diego — Less than 15 months after opening its first Brewery Igniter in Miramar, geared to early-stage beer makers, San Diego's H.G. Fenton Co. has now filled up three of those industrial facilities in key craft-brew hubs.
The latest, in early April, was a Carlsbad location where new microbrewers Rouleur Brewing Co. and Wiseguy Brewing Co. officially opened the doors to their new production and tasting room facilities. The venue is at 5840 El Camino Real.
With a bicycling-themed decor, Rouleur is led by engineer-turned brewmaster Rawley Macias, who initially served up six signature brews, including blonde and India pale ales. Wiseguy, led by co-owner and brewmaster Brett Gent, has 12 taps dispensing the brewer's hoppy, German and malty styles.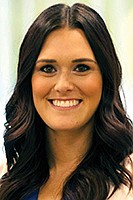 The brewers were the latest to take Fenton up on its leased offerings that come with elements that are especially needed by startup brewers to ramp up production and financially survive their early days, such as small-batch brewing systems, tanks, and other vital equipment and utilities. Jacqueline Olivier, who oversees Fenton's Brewery Igniter program, said there was "clear demand for a Brewery Igniter in North County," after prior debuts of the concept in Miramar and North Park.
From late 2016 through January of the year, Fenton's Craft by Brewery Igniter, on El Cajon Boulevard in North Park, saw the arrival of J&L Eppig Brewing, Pariah Brewing Co. and San Diego Brewing Co., the latter expanding from current operations in Mission Valley.
The developer's original Brewery Igniter, on Kenamore Drive in Miramar, opened in January 2016 and now houses microbrewers Pure Project and Amplified Ale Works.
Demand for startup help remains strong in San Diego County, with the craft beer industry still growing despite obvious and evolving signs of maturity, such as company closings and consolidations. The brew-news publication West Coaster reported that the local region had 141 licensed facilities with on-site production as of April 8, and an additional 27 were in planning.
San Diego Union-Tribune's Peter Rowe recently did the unofficial math and concluded that the county's independent brewers as a group reached an important milestone in 2016: more than 1 million barrels produced.
Talent Still Top Challenge
A recent Americas survey by the brokerage firm CBRE Group Inc. confirms what many San Diego County companies have been thinking for years, especially those in technology-related sectors.
The brokerage firm's latest annual survey of 176 office occupiers — located in North, South and Central America, with 95 percent of respondents headquartered in the U.S. — across all industries resulted in 58 percent identifying talent-related issues as their top operating concerns, up from 44 percent a year ago.
But economic uncertainty placed a close second at 52 percent, up from just 36 percent at the same point of 2016. Tighter regulation and legislation placed third at 45 percent, but was up from 30 percent a year ago.
While the survey did not mention the San Diego market specifically, the trends identified by researchers are happening here. Certain sectors of the tech industry, such as computer software, are having issues luring qualified workers, and have had to boost pay and on-site workplace amenities to compete for those employees. But those matters are by no means limited to the tech sector.
"Mobile and cloud technology has made it efficient to work from anywhere, so the office is becoming an optional place," said Julie Whelan, Americas head of occupier research at CBRE. "Employees must be drawn to the workplace through a positive emotional connection."
In the CBRE survey, respondents in the banking and finance industry cited tighter regulation and legislation as their primary concern going forward. A large portion of the tech and telecom category identified technology disruption as the top concern, and health care office occupiers cited cost escalation as the issue they are most closely watching.
Petco Park Gets New Purveyors
Tommy Bahama (which is part of Atlanta-based Oxford Industries Inc.) recently opened a new 300-square-foot store at Petco Park's Lexus Home Plate Club, carrying San Diego Padres-themed items from the clothing maker. It joins Tommy Bahama's local non-baseball-focused stores already operating in University Towne Center, the Village of La Jolla and San Ysidro.
What many early-season Padres fans were watching for were new locally-themed products, eateries and drinking places, which have been on the rise in recent years at the ballpark. This year's new arrivals — either already opened or soon to debut — with their own stands include locally based Cutwater Spirits, Carnitas' Snack Shack and Wonderland Ocean Pub.
The list of new beers on tap around the ballpark include those of Miramar's AleSmith Brewing Co. and Vista's Iron Fist Brewing Co. AleSmith is also partnering with Petco Park to operate .394 Restaurant & Bar (named for the batting average of local hero Tony Gwynn), in the space that formerly housed Club 19 in the park's Toyota Terrace.
Reliable locals returning to the ballpark lineup this year after earlier introductions include Phil's BBQ, Randy Jones BBQ, Ballast Point, Hodad's, Pizza Port, Brigantine and its Miguel's Cocina sister restaurant.