Work Begins on Condominium Development in Otay Mesa
Wednesday, April 12, 2017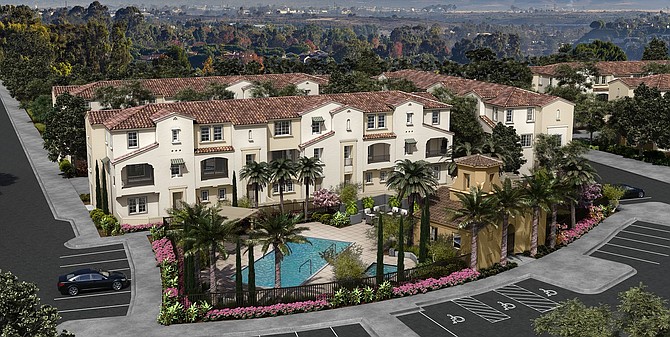 San Diego's Cornerstone Communities and Presidio Residential Capital have begun construction on the $45 million first phase of Tesoro at Vista Del Sur, with 134 upscale condominiums in Otay Mesa.
A statement from the developers said sales of the Spanish and Mediterranean-style condos will begin in August. The development is located at 5496 San Roberto, near the intersection of Airway and Caliente roads.
Pricing on the condos, with sizes up to 1,600 square feet, has not been announced. Developers said some units will have enclosed private yards.
In a joint venture partnership, Presidio and Cornerstone are also developing four other residential communities totaling more than 1,100 units in Carlsbad, Oceanside, Chula Vista and Murrieta.