Following Merger of Mast Therapeutics And Savara, Stock Will Trade on Nasdaq Capital Market
Monday, April 10, 2017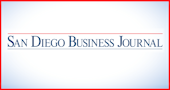 Mast Therapeutics Inc., a local public biotech that was recently acquired by Austin-based Savara Inc., will be moving its stock from the New York Stock Exchange to Nasdaq when the merger is complete.
Savara announced that it would acquire Mast back in January, shortly after Mast's major clinical trial flop. The deal valued Mast's business at $36.5 million, a premium when considering the company's stock crashed roughly 80 percent this September when its late-stage sickle cell disease candidate vepoloxamer (MST-188) failed to beat placebo.
The combined company will be named Savara Inc., will be led by Savara's current management, and will be headquartered in Austin.
Once the merger is complete, the combined company will list on the Nasdaq (a favorite public market for early-stage biotechs) under the symbol SVRA.
"As home to many innovative and growth-oriented life science companies, Nasdaq is a natural fit for Savara," said Rob Neville, CEO of Savara, in a news release. "We believe the move to Nasdaq will provide strong visibility for our stock, good trading liquidity in our shares, and provide the company with greater exposure to institutional investors."
The merger is expected to close after a special meeting for the company's stockholders on April 21 at 9 a.m. Pacific Time. The stock will begin selling on the Nasdaq on April 24.