Little Italy Office Tower Owner Obtains $33 Million in Refinancing
Thursday, April 6, 2017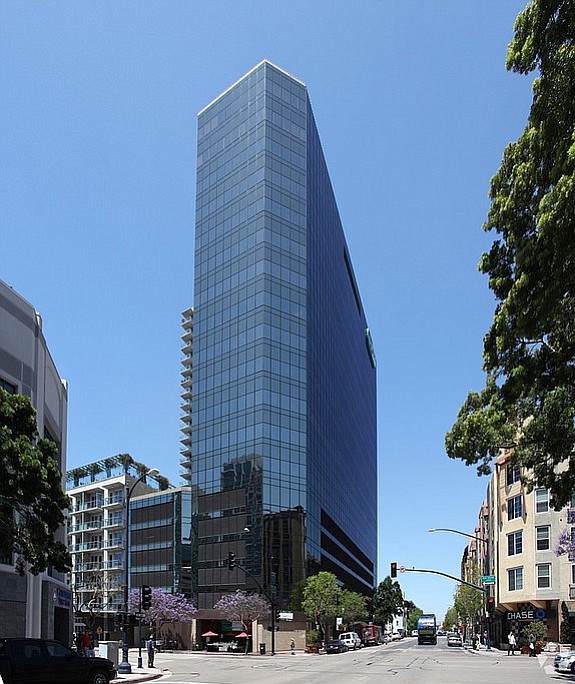 Property owner Gemini Rosemont LLC has obtained $33 million in refinancing for a downtown San Diego office tower that it purchased last year, according to A10 Capital, which financed the loan.
CoStar Group data indicates that Santa Fe, N.M.-based Gemini Rosemont purchased the 19-story building, at 610 W. Ash St. in Little Italy, for $55 million in April 2016. The 177,489-square-foot property was built in 1986 and was nearly fully occupied at the time of sale, with tenants including cyber security firm ESET LLC and federal government offices.
The building was acquired from an affiliate of New York-based Blackstone Group LP. It is the only high-rise office tower in Little Italy.
An A10 Capital statement said the company structured the refinancing with a 10-year maturity, including a $2 million rollover reserve for tenant improvements at the property.
A10 Capital is based in Boise, Idaho and Irving, Texas, with other U.S. regional offices. The company is focused primarily on commercial lending, with funding backed by investment firms BlackRock Inc., KKR, H.I.G. Capital and THL Credit Inc.
When it acquired the Little Italy property last year, Gemini Rosemont officials said the company was in the midst of a three-year, $3 billion capital raise and acquisition program backed by Gemini Investments, a Hong Kong-listed investment company.