SoccerCity Developers Now Aiming for November Ballot
Tuesday, April 4, 2017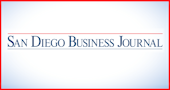 The development group proposing a soccer-centric mixed-use project at the Mission Valley site of Qualcomm Stadium will ask the San Diego City Council to place its plan on the November ballot, as part of a special election.
Now known formally as Goal SD, the high-powered investment group announced April 4 that it gathered nearly 120,000 signatures during a two-week period as part of an initiative drive to place its SoccerCity SD plan before the city council. The group needed a minimum of approximately 71,000 signatures.
"We have consistently and publicly supported taking our plan to a vote of the people, provided that the timing would meet Major League Soccer's requirements, which we do not control," said Michael Stone, founder of FS Investors and lead partner in Goal SD, in a statement following a media gathering outside Qualcomm Stadium.
If the City Council decides to place it on the November ballot, it could join Mayor Kevin Faulconer's recently announced proposal for a 1 percent to 3 percent hike in the city's hotel tax, to fund an expansion of the downtown convention center and to address road repairs, homelessness and other civic priorities.
While the City Council would have the option of approving the SoccerCity proposal outright, Stone said developers would like to place the matter directly to voters for the final say, alongside the convention center proposal.
Stone said that after several weeks of working with MLS officials, "it has become clear to us that final decisions will not be made before the end of the year" regarding the addition of new teams to the soccer league. MLS officials, who are considering several cities for new teams, have previously said they would like to have an approved stadium ready for play by March 2020.
Expected to involve more than $1 billion in privately financed development on the city-owned site, plans for SoccerCity include a mixed-use development with more than 3,500 market-rate residential units and 800 student-focused units, with two hotels, retail and office space, and an entertainment district.
Developers would also create 55 acres of parkland including an expanded San Diego River Park. The centerpiece of the project is a stadium with approximately 30,000 seats that would host pro soccer and potentially San Diego State University football games. However, SDSU has not committed to any private development proposal and has put forward its own plans for a new stadium at the Mission Valley site.
In addition to Stone, the Goal SD investment group includes former Qualcomm Inc. President Steve Altman, San Diego Padres Managing Partner Peter Seidler, and Juan Carlos Rodriguez, president of Univision Deportes.