Why San Diegans Must Invest in Delta Solutions
Originally published September 29, 2016 at 12:51 p.m., updated September 29, 2016 at 12:51 p.m.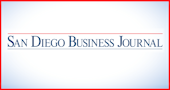 San Diego — Although we have made impressive investments to develop local water supplies, most of San Diego's water continues to come from far away. In fact, more than 80 percent of our county's water supply is imported from Northern California and the Colorado River. And this heavy reliance on imported water is expected to continue for decades to come, even with much-needed local investments in conservation, desalination and recycling.
Soon, Southern California will be asked to make an important decision related to its north state supply. The aging water delivery system in the Sacramento-San Joaquin Delta designed a half-century ago does not meet today's environmental challenges or our need for reliable deliveries of high-quality water. Drought and climate change are making the problem worse.
Only a modernization of this water system can reverse this worrisome trend by building new intakes and a tunnel pipeline system in the delta to safely transport water while protecting endangered species. That work, along with wide-scale habitat restoration, is the state and federal strategy known as California WaterFix.
$4 Billion Investment?
The likely investment for Southern California is considerable — probably in the range of $4 billion. But when you spread that cost over the Southland's huge rate base — more than 6 million households — the cost of a new more reliable water system is estimated at about $5 a month per household.
Is the investment worth it? That will ultimately be decided by the Board of Directors of the Metropolitan Water District of Southern California. Metropolitan delivers all of the water imported into San Diego County. The San Diego County Water Authority is one of 26 member agencies on this board. The perspective of Southland businesses undoubtedly will be important in this discussion.
As a long-time San Diego resident, it is exciting to see the growing enthusiasm for local supply investments. But while those local supplies can go a long way in meeting future demand and providing some drought protection, they cannot entirely replace imported supplies. In fact San Diego would need to build desalination plants every four miles along our coast to match the amount of water we currently import.
The Benefits
Polls indicate that most of us don't know where the delta is, much less how important it is to today's water supply and for the future. Here are five of the many benefits to local businesses from California WaterFix:
Protecting San Diego's Investment: San Diego residents and businesses have invested hundreds of millions of dollars over the years to build and maintain the California Aqueduct and other parts of the State Water System that bring water from Northern California. Failing to modernize this system puts it at grave risk and minimizes San Diego's return on its investment.
Filling Local Reservoirs: San Diego County has spent more than $1 billion to prepare for water emergencies by increasing local storage in reservoirs. Most of that stored water is imported from Metropolitan. Ensuring a reliable supply of imported water is our insurance policy for emergency preparedness.
Minimizing Future Water Rates: Imported supplies — even with reinvestments such as California WaterFix — are far less expensive than developing new local supplies such as desalination, although both are needed in some combination in the future. Maintaining a baseline of lower-cost imported supplies helps to avoid a more costly water future.
Preserving Jobs: A severe water shortage would come with a severe economic cost. If we do nothing and fail to make investments, we could face regional water shortages 80 percent of the time. Securing the reliability of the Northern California supply will protect nearly 1 million jobs statewide, according to University of California, Berkeley.
Advancing Statewide Progress: Beyond Southern California, California WaterFix also sustains businesses in Silicon Valley and other Bay Area communities as well as three million acres of the nation's most productive farmland. This advances water reliability here at home and throughout the state.
Closer Than We Think
From San Diego, the Sacramento-San Joaquin Delta can seem far away. But its importance to this region strongly connects us. It is absolutely crucial in the delivery of our water supply, a supply that has driven the growth of our vibrant local economies for decades.
We depend on imported water unlike any other region of the state. We may be at the end of the pipeline, but we are not an island.
Meena Westford is a San Diego-based special projects manager for the Metropolitan Water District of Southern California.