Report: Federal Government Examining Sale of Hotel del Coronado
Thursday, September 29, 2016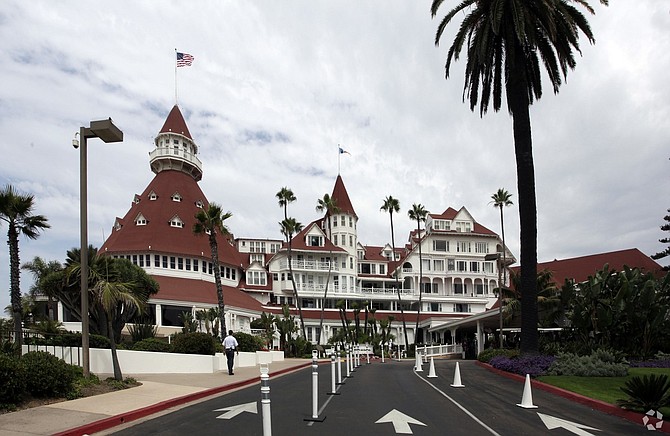 The federal government is scrutinizing the proposed purchase of Hotel del Coronado by Chinese insurer Anbang Insurance Group Co., due to its proximity to a large U.S. Navy base, Bloomberg News reported.
Beijing-headquartered Anbang has otherwise closed on 15 other U.S. hotel properties included in its $6.5 billion acquisition, announced earlier this year, of a 16-property portfolio from New York-based Blackstone Group LP.
Citing knowledgeable but unnamed sources, Bloomberg reported Sept. 26 that the inter-agency Committee on Foreign Investment in the United States was still reviewing the purchase of the iconic 757-room Hotel del Coronado, due to its proximity to U.S. military installations.
The federal committee reviews acquisitions of U.S. businesses by foreign investors for national security risks, Bloomberg said.
The hotel opened in 1888 and is located at 1500 Orange Ave. in the city of Coronado, on an island west of downtown San Diego. Coronado shares much of the island with two installations that are part of a larger West Coast consortium known as Naval Base Coronado.
Naval Air Station North Island is located northwest of the city, and Naval Amphibious Base Coronado is located to the southeast.
The portfolio being purchased by Anbang includes properties in six states and the District of Columbia, which were acquired by Blackstone last year from Chicago-based Strategic Hotels & Resorts Inc. for approximately $6 billion.