Apricus Biosciences Inc. Plans to Raise $4.6M in Direct Offering of Common Stock
Friday, September 23, 2016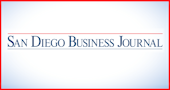 San Diego biopharma Apricus Biosciences Inc. is expected to raise $4.6 million in a direct offering of its common stock to institutional investors, the company said Sept. 23.
The company, which intends to use proceeds for working capital and general corporate purposes, will issue about 13.1 million registered shares of common stock at $0.35 per share. For each share of common stock purchased by an investor, the investor will get an unregistered warrant to purchase 0.75 shares of common stock. The warrants have an exercise price of $0.45 per share.
Apricus (Nasdaq: APRI) is a public biopharma working on drugs in urology and rheumatology. Apricus' commercial product, erectile dysfunction product Vitaros, is approved in Canada and certain countries in Europe, Latin America and the Middle East.
The company's stock price has fallen nearly 78 percent in the past 12 months, and was trading for $0.34 per share midmorning on Sept. 23.