El Centro Solar Plant Supplying Energy to San Diego Gas & Electric
Wednesday, September 21, 2016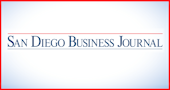 A fully operational, 150-megawatt solar plant 14 miles west of El Centro is now providing energy to San Diego Gas & Electric Co. under a 25-year power purchase agreement, announced Omaha, Neb.-based project developer Tenaska.
With 1.8 million photovoltaic panels, Tenaska Imperial Solar Energy Center West generates enough electricity to power an estimated 55,000 homes.
Construction on the $20 million plant began in November 2014. The work employed more than 800 workers at its peak.
The project is Tenaska's second project in the Imperial Valley. The first, 130-megawatt Tenaska Imperial Solar Energy Center South, began operation in 2013. It, too, provides electricity to SDG&E under a 25-year power purchase agreement.
State law requires investor-owned utilities like SDG&E to get half their power from solar or other renewable energy sources by 2030.
SDG&E is a subsidiary of San Diego-based Sempra Energy, a global energy services company with 2015 revenues exceeding $10 billion.
Tenaska and its affiliates have developed projects providing about 10,000 megawatts of power from natural gas and renewable energy.