Southern California Gas Co. to Pay $4.3 Million to Settle Gas-Leak Charges
Wednesday, September 14, 2016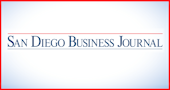 Southern California Gas Co., a utility owned by San Diego-based Sempra Energy, announced it has agreed to pay up to $4.3 million to settle accusations it neglected to notify authorities in a timely manner of a major leak at its Aliso Canyon natural gas storage facility in Los Angeles County.
The utility said in a news release Sept. 13 it agreed to plead no contest to a misdemeanor charge of failing to timely report the leak to the California Office of Emergency Services and the L.A. County Fire Department from Oct. 23-26, 2015. It said related counts considered by the county District Attorney's Office will be dismissed.
"Today's agreement, which provides for the implementation of certain approved operational enhancements, including updated notification, monitoring and training procedures, is another important step in our efforts to put the leak behind us and to win back the trust of the community," SoCalGas said in the release.
It added the company is working with state officials to finish a comprehensive safety review of the storage facility.
The leak forced thousands of residents near the facility to evacuate their homes.