Sempra Energy's Board Declares Dividend
Sunday, September 11, 2016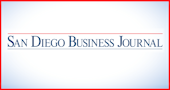 Sempra Energy's Board of Directors has declared a dividend of 75 ½ cents per share of common stock, payable Oct. 15.
The dividend announced Sept. 9 is payable to shareholders of record on Sept. 29.
Sempra is a global energy services holding company based in San Diego. Its 2015 revenues topped $10 billion.