Poseida Therapeutics Names Members of New Scientific Advisory Board
Thursday, September 8, 2016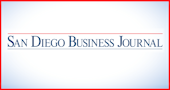 Poseida Therapeutics Inc., a local firm using gene editing to develop therapies, has announced its scientific advisory board.
The board will provide guidance on how the company will use its gene editing technology to develop next generation CAR T-cell immunotherapies and gene therapies, according to a Poseida news release.
"We have recruited an exceptional group of experts to our scientific advisory board, each one with a reputation for excellence in their respective fields," said Dr. Eric Ostertag, chief executive officer of Poseida Therapeutics, in a statement. "The diverse backgrounds of our scientific advisory board members is reflective of the diverse capabilities of our gene editing technology platform, and these individuals bring valuable perspective on multiple opportunities at our finger tips, including gene editing applications for cancer immunotherapies and for rare genetic diseases."
The inaugural members of Poseida Therapeutics' scientific advisory board are George Church, a professor of genetics at Harvard Medical School and a director of the Center for Computational Genetics; Dr. Malcolm Brenner, the founding director of the Center for Cell and Gene Therapy at Baylor College of Medicine, The Methodist Hospital and Texas Children's Hospital; Dr. Bruce Scharschmidt, most recently senior vice president as well as chief medical and development officer at Hyperion Therapeutics; and Dr. Don Siegel, professor of Pathology and Laboratory Medicine in the Perelman School of Medicine at the University of Pennsylvania and director of the Division of Transfusion Medicine and Therapeutic Pathology at the Hospital of the University of Pennsylvania.