LRAD Corp. Gets Thumbs Up From Pentagon
Wednesday, September 7, 2016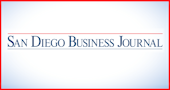 LRAD Corp. said on Sept. 7 that the U.S. Army has made its acoustic hailing device a program of record. The news marks a milestone for the product.
Previously, the Army ordered the devices under urgency orders.
"We look forward to continuing our work with the Army to fully satisfy its [acoustic hailing device] requirements over the next several years," said Richard Danforth, the company's new CEO, in a prepared statement.
LRAD said Sept. 7 that it received a $1.16 million Army order for model 500X systems and accessories. The Army split its order between a $915,000 program acquisition and a $246,000 "rapid equipping force" order.
As a program of record, the device gets a line item in the Pentagon budget.
LRAD sound systems send highly directional and highly intelligible sound waves a very long distance. The 500X is able to send sound 2 kilometers, or 1.25 miles. Some have called the devices "sound cannons," particularly when authorities use them at close range, as in protest or riot conditions.
Stock in LRAD, based in Rancho Bernardo, trades on the Nasdaq under the symbol LRAD.