Mike Eklund Named COO/CFO at DJO Global
Tuesday, September 6, 2016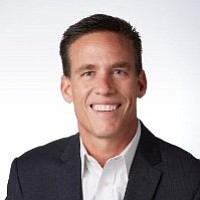 Vista-based medical device maker DJO Global Inc. has recruited former Dell executive Mike Eklund to serve as the company's new chief operating officer and chief financial officer.
DJO President and CEO Mike Mogul said the chief operating officer role is a new one, created to boost productivity and day-to-day execution at DJO.
Eklund previously served as senior vice president of Dell's EMC Value Creation and Integration Management Office, the team built to manage the integration of EMC Corp. and Dell during the two companies' $67 billion merger.
Before that, Eklund served as CFO of Dell's $40 billion Client Solutions business unit and Global Operations organization.
DJO Global, which brings in over $1 billion in annual sales, is a manufacturer of orthopedic devices, including braces and other related products. The company has been searching for a new chief financial officer since early April.