PR Veterans Form New Firm
Monday, October 31, 2016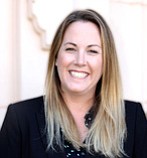 Three San Diego communications professionals have joined together to launch a new advertising and public relations firm.
Manolatos Nelson Murphy Advertising & PR offers strategic planning, media relations, advertising, coalition building and crisis communications, the company said in a statement Monday.
The firm's principals are Tony Manolatos, former principal of Apex Strategies, and Bob Nelson and Kelly Murphy Lamkin, former principals of BNA Communications.
"MNM offers our clients a broader and richer range of services and expertise by uniting an established advertising firm with an established public relations firm," Manolatos said.
Nelson said there's "nothing like" the new firm in San Diego, which has seven employees and is based in Bankers Hill.
"We're thrilled to be able to offer a new model that more fully meets our clients' needs," he said.
Clients of Manolatos Nelson Murphy include 7-Eleven, Community HousingWorks, the Greater San Diego Association of Realtors, the San Diego County Apartment Association and the San Diego County Taxpayers Association, the firm said.
Manolatos, who founded Apex, last year served as a communications strategist for Mayor Kevin Faulconer's stadium task force. Previously, he directed the Faulconer for Mayor campaign. He specializes in media relations, crisis communications, community engagement, coalition building and government affairs.
Nelson, who specializes in issues strategy, advertising and public affairs consulting, was chairman of independent public relations agency Nelson Communications Group, now a division of Porter-Novelli, from 1977 to 1996. He is a San Diego Unified Port District commissioner.
Lamkin, who early in her career coordinated the successful re-election campaign for former San Diego Mayor Dick Murphy, specializes in print, online and broadcast advertising.