Local Developer Plans $30M Carlsbad Industrial Project After Land Buy
Monday, October 31, 2016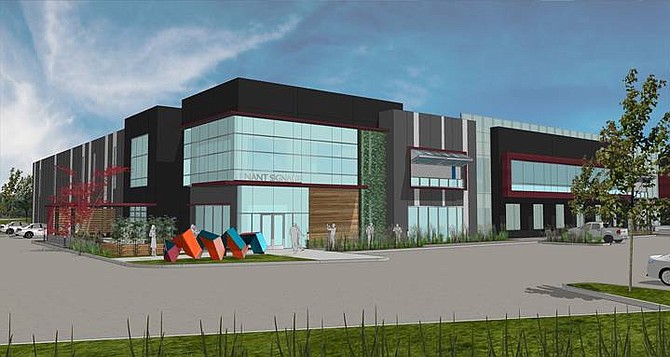 RAF Pacifica Group has announced plans for a new $30 million speculative industrial building in Carlsbad, the latest of several North County projects planned by the Encinitas-based company.
A company statement said its 144,461-square foot project, called "cre•ate," will be the investment and development firm's seventh ground-up speculative development planned for San Diego County. It is slated to be built on 9.7 acres in the master-planned Carlsbad Oaks North business park.
RAF Pacifica Group recently acquired the development site at Whiptail Loop and Gazelle Court for $8.8 million, from Carlsbad Oaks North Partners LP. Mike Erwin and Tucker Hohenstein of Colliers International Group Inc. represented the buyer, and Colliers' Ted Cuthbert represented the seller.
RAF officials said the new building will be designed as a corporate headquarters facility to accommodate one or two tenants in the technology and biotechnology industries. It will include creative elements such as bi-fold vertical glass doors, other extensive use of glass for natural lighting, modern landscaping and outdoor amenity areas.
The industrial building will include 50,000 to 70,000 square feet of office space.
The privately held RAF Pacifica Group is led by principals Adam Robinson and Steve Leonard and oversees a portfolio of 2.65 million square feet of real estate, with a focus on office and industrial product. The firm has more than 1 million square feet of speculative development planned over the next 24 months.
The company earlier this year announced other building and land acquisitions in Carlsbad, San Marcos and Oceanside.