Golden Hill Apartment Property Sells for $2.8 Million
Friday, October 28, 2016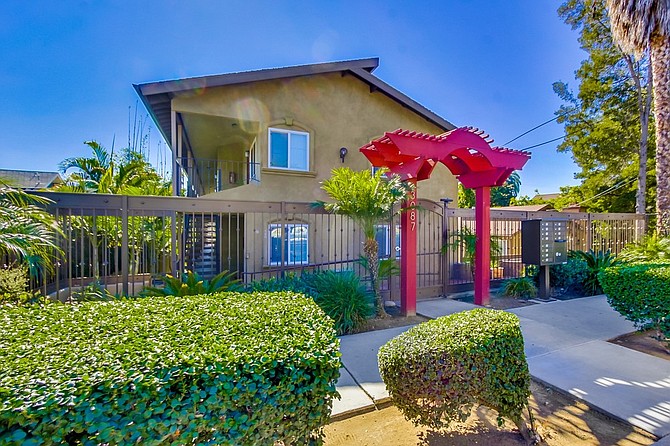 Investor Alex Mincks of San Diego's Mincks Family Trust has acquired an 11-unit apartment property in the city's Golden Hill neighborhood for $2.8 million, according to brokerage firms Apartment Consultants Inc. (ACI) and Apartment Realty Group.
The seller of the building, at 3087 A St., was Leavitt Investment Co. of San Diego.
The buyer was represented by ACI's Chris Siedenburg. The seller was presented by Apartment Realty Group's James Carter and Doug Taber.
According to CoStar Group and public data, the two-story property was built in 1988. Brokers at ACI said it has recently undergone extensive renovations to its apartment units.