Jamul Indian Village Completes $460 Million Refinancing of Casino
Wednesday, October 26, 2016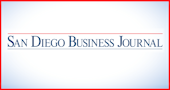 Jamul Indian Village completed a $460 million refinancing of its Hollywood Casino Jamul-San Diego development project, the Indian band said Oct. 24. The casino opened Oct. 10 in San Diego's East County region.
At least one financial analyst considered it a plus for the Indian band's business partner, Penn National Gaming Inc. of Wyomissing, Pa., upgrading its rating on Penn National stock.
Proceeds from the refinancing will be used to refinance casino development debt, retire tribal debt and gain working capital.
Penn National (Nasdaq: PENN) received $274 million cash as a result of the transaction.
Jamul Indian Village's new credit facilities include a $5 million revolving line of credit. All credit facilities are due in 2022, according to a federal securities filing.
The filing said that Penn National will provide up to an additional $15 million of loan commitments to fund certain roadway improvement costs.
Goldman Sachs Banks USA and Fifth Third Bank acted as joint lead arrangers and joint book runners. The loans will be held by commercial banks, an affiliate of Och-Ziff Real Estate and an affiliate of Penn National.
"We wish to thank Penn National Gaming Inc. for believing in our project and initially loaning us the funds to build our new casino," said Erica Pinto, chairwoman of Jamul Indian Village and chairwoman of the Jamul Indian Village Development Corp., in a prepared statement.
Lewis Roca Rothgerber Christie LLP of Phoenix provided legal counsel for Jamul Indian Village and Stuyvesant Square Advisors Inc. acted as financial adviser.
In an Oct. 20 investment note, Union Gaming Securities LLC said it upgraded its rating on Penn National to buy because the Jamul band's refinancing and repayment.