John David Wicker Named Athletic Director at SDSU
Monday, October 24, 2016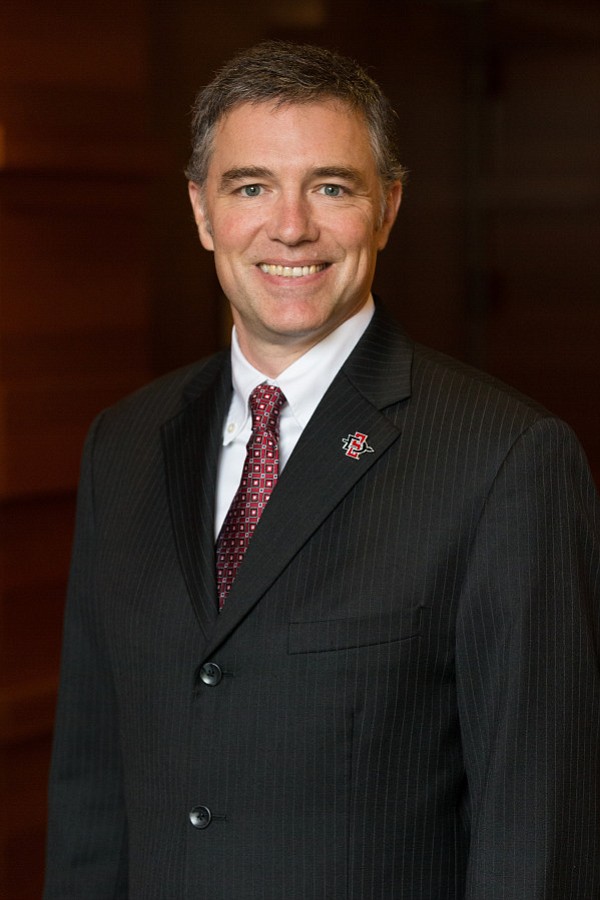 San Diego State University has named John David Wicker as athletic director. Wicker was previously deputy athletic director at SDSU from 2011 to 2015, when he took a job in the athletic department at Georgia Tech.
San Diego State President Elliot Hirshman announced Wicker's appointment on Oct. 24. Wicker will begin work Nov. 28 — the Monday after the Aztecs' last regular season football game.
The university did not release details of Wicker's contract, saying they were being finalized and were unavailable.
San Diego State's previous athletic director, Jim Sterk, resigned in August after taking a new job as athletic director at the University of Missouri. Jenny Bramer has been serving as interim director at SDSU.
Wicker's current job is senior associate athletic director for operations with Georgia Tech.
"It feels great to be back on the Mesa," Wicker said in a statement distributed by San Diego State. "I loved my four years here with the coaches, the staff and all the student athletes. I'm thrilled with this opportunity and I am looking forward to helping SDSU athletics move to the next level of success."
During Wicker's first term at SDSU, he was responsible for the day-to-day operations of the athletic department, overseeing business operations, human resources, events and facilities, capital projects, strength and conditioning, academics, video and sport oversight for football, rowing, and men's and women's basketball.
Wicker received his bachelor's degree in accountancy from Mississippi State in 1992. He received a master's degree in education with an emphasis in sports management from Georgia in 1997.
The Aztecs' football team has a 6-1 record this year, and has appeared in bowl games during the last six years.