Scripps Whittier Diabetes Institute Receives $2.9 Million NIH Grant
Thursday, October 20, 2016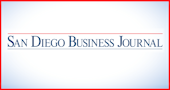 The Scripps Whittier Diabetes Institute has received a $2.9 million grant from the National Institutes of Health – its third from the agency in 13 months – to study the effectiveness of algorithm-driven text messages in managing the disease among high-risk Latinos in San Diego County.
The five-year study will track 207 low-income Latinos with poorly controlled type-2 diabetes who will receive personalized text messages encouraging proper nutrition, exercise, blood-sugar monitoring and medication.
Their outcomes, measured in terms of blood sugar, blood pressure and cholesterol levels, will be compared with results from a group of 207 patients getting standard, non-personalized messages modeled on the diabetes institute's original "Dulce Digital" program that underwent similar research in 2012-14. Researchers will also examine any differences in communication between patients and their doctors and nurses, as well as costs and adherence to medication instructions.
The new program, called Dulce Digital-Me, was created by Scripps Whittier in coordination with the University of California, San Diego Department of Family Medicine and Public Health. San Diego State University's Department of Psychology will help evaluate the study's results.
Patients participating in the program will be enrolled by Neighborhood Healthcare, a nonprofit health organization operating in San Diego and Riverside counties.
Scripps Whittier is part of Scripps Health, a San Diego-based nonprofit health-care system with more than 15,000 employees, five acute-care hospital campuses, 28 outpatient centers and clinics and hundreds of affiliated physician offices.