Qualcomm Bringing 5G Modem to Market
Wednesday, October 19, 2016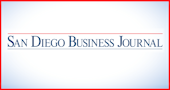 Qualcomm Inc. said it is bringing a fifth-generation modem to market, offering a way for wireless devices to communicate at ultra-fast speeds over dedicated radio frequencies.
Fast 5G service is expected to become common in 2018 or 2019.
Qualcomm's Snapdragon X50 5G modem will initially support operation in millimeter wave spectrum in the 28 gigahertz band. Qualcomm (Nasdaq: QCOM) said its offering will help manufacturers build the next generation of cellular devices, and help operators study how to deploy 5G networks.
The news about the X50 modem was one of the raft of technical announcements that the San Diego corporation issued Oct. 18 as a trade show got under way in Hong Kong.