Qualcomm Files Patent Complaints Against Chinese Electronics Maker
Monday, October 17, 2016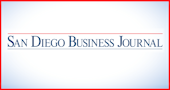 Qualcomm Inc. has ramped up its legal action against Chinese electronics maker Meizu.
After filing 18 complaints in Chinese courts in June, Qualcomm (Nasdaq: QCOM) said on Oct. 14 that it made a complaint to the United States International Trade Commission. The San Diego company also filed a patent infringement action in Germany with the Mannheim Regional Court.
In addition, Qualcomm said it initiated an infringement-seizure action in France "to obtain evidence for a possible future infringement action there."
"Meizu's refusal to negotiate a license agreement in good faith and its sales and distribution of infringing products around the world leave Qualcomm with no choice but to protect our patent rights through these additional legal proceedings," said Qualcomm's Don Rosenberg in a prepared statement. Rosenberg is Qualcomm's executive vice president and general counsel.
Meizu is based in Zhuhai, in China's Guangdong province (formerly known as Canton). It is partially owned by Alibaba Group.
Qualcomm licenses its substantial intellectual property portfolio to Chinese clients under agreements reached with Chinese regulators in early 2015. The agreements followed a 14-month legal saga where the Chinese government fined Qualcomm nearly $1 billion.
Separately, on Oct. 17, Qualcomm announced a technical achievement, saying it made the world's first MulteFire over-the-air connection.
Qualcomm describes MulteFire as a next-generation mobile cellular technology based on LTE that operates solely in unlicensed spectrum. The San Diego company said that it demonstrated that MulteFire — with full coexistence capability in operation at all times — can provide LTE-like performance while fairly coexisting with Wi-Fi on the same 5 gigahertz channel in unlicensed spectrum.