Government and Sempra Officials Dedicate Solar Facility to Serve Marines, Navy
Sunday, October 16, 2016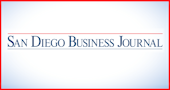 Representatives of Sempra U.S. Gas & Power joined U.S. Department of the Navy and Department of Energy officials Oct. 14 in dedicating a 210-megawatt-DC solar facility near Phoenix that will provide one-third of the power for 14 Navy and Marine Corps installations in California.
The first phase of the photovoltaic project, named Mesquite Solar 3, came online in August. Three remaining phases are expected to begin generating power by the end of 2016.
Besides generating power for the installations, Mesquite is seen as increasing the military's energy resiliency and security. It contributes 21 percent of the electricity needed to meet the Secretary of the Navy's goal of generating 1 gigawatt of renewable energy.
Sempra's senior vice president and president of renewables, Kevin Sagara, said in a Navy news release the company "could not be more pleased to celebrate this outstanding partnership with the Department of the Navy and Western Area Power Administration," a power marketing administration within the Department of Energy.
Headquartered in Houston, Sempra U.S. Gas & Power is part of San Diego-based energy services holding company Sempra Energy. It builds and operates renewable energy and natural gas infrastructure projects.