Edico, Rady Children's Institute to Collaborate on Expanding Sequencing Tests for Ill Newborns
Sunday, October 16, 2016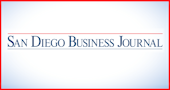 Rady Children's Institute for Genomic Medicine announced that it would extend its collaboration with San Diego's Edico Genome Inc. to expand the use of one of its sequencing tests for critically ill newborns.
"Rapid diagnosis of critically ill newborns is no longer an academic exercise, it's a reality for critically ill newborns admitted to the NICU and PICU at Rady Children's Hospital," Stephen Kingsmore, president of Rady Children's Institute for Genomic Medicine, said in a statement. "The information we receive from this rapid and comprehensive testing is already helping our medical teams make treatment decisions and impacting the lives of these babies and their families."
The test, called STAT-seq, helps clinicians evaluate a patient for almost 4,500 genetic diseases in less than 26 hours, according to a joint statement. Edico's Dragen processor, designed to accelerate genomic data analysis, helps reduce the time needed to complete Rady's NICU whole-genome sequencing test.
As part of the extended collaboration, the partners want to push the test out to ICUs at other institutions and eventually expand analysis and develop an all-in-one appliance so the test can be performed onsite.
Edico said in a separate statement that Johns Hopkins Genomics will evaluate the Dragen processor for use in its whole-genome and whole-exome sequencing services for large research projects and clinical use.
Financial and other details of the collaboration were not disclosed.